The continuing COVID-19 pandemic has turned 2020 into the "Year of Zoom" for many Americans as traditional in-person business and education has been replaced by virtual company meetings and online courses.
Just because we are living in a "Zoom World", however, does not mean Zoom is the only way to connect as there are some platforms such as GoToConnect that are winning praise for their communication and collaboration features.
You may not be familiar with the GoToConnect name as the integrated UCC platform launched just 18 months ago, but you probably have heard of its core components which are Jive's telephony and GoToMeeting's video conferencing. LogMeIn is the company behind GoToConnect, having acquired GoToMeeting from Citrix in 2016 and Jive in 2018, combining the business phone system and meeting software into one unified product.
Users Call GoToConnect a COVID-19 Essential Product
In the age of COVID-19 features that facilitate remote work and learning have quickly moved from being a luxury to an essential tool. User reviews are giving GoToConnect high marks with a September 2020 review on softwareadvice.com calling the platform a "COVID essential MVP", especially with the fact it can be accessed on mobile devices.
Another review from August 2020 from a long-time Jive user says that GoToConnect is "the best value for the money without the big price tag," and goes on to write that "customer service is one of my very favorite reasons why we are still with them."
And a recent reviewer highlights remote work writing the platform "has been super helpful since I have been away from my office phone for months. The app is easy to use over Wi-Fi. I use the app on both my laptop and phone, and they are both reliable for answer calls and checking voicemails." In an USA Today article, a user said, "We've been using [GoToMeeting] for years, and the UI (user interface) is much more intuitive than Zoom."
Experts Praise GoToConnect Tools
The industry has also recognized GoToConnect with the platform winning a SIIA CODiE Award in May for "Best Collaboration Solution".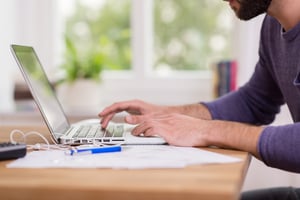 The SIIA CODiE Awards are the industry's only peer-reviewed awards program. Judges praised GoToConnect's "intuitive, user-friendly interface and robust set of capabilities designed to support the diverse ways people work today." In GoToConnect's inaugural year it was tabbed by TMC as the "Communications Solutions Products of the Year" as well as a recipient of the 2019 Hosted VOIP Excellence Award presented by TMC's Internet Telephony magazine.
"The way people work is changing. There are more technology choices than ever before and we are dealing with a global and often remote workforce. These new challenges mean that IT is looking to consolidate their collaboration tools to a single vendor with a single source of management. At the same time employees need an easy-to-use platform that makes them more productive while allowing them to communicate where and how they want. This is why we created GoToConnect," said Mark Strassman, Senior Vice President and General Manager, UCC at LogMeIn.
GoToConnect Features
Companies can collaborate and connect from anywhere with the cloud-based business phones, video conferencing, text messaging and chat of GoToConnect.
The VoIP and meeting solution can be deployed from any device, via a single browser, desktop or mobile application. Among the features that GoToConnect encompasses, includes:
VoIP Calling
Cloud PBX
Auto-Attendants
Video Conferencing
Mobile Apps
Call Forwarding
Virtual voice mail
Ring Groups
Combined Video and Screen Sharing
Users can also take advantage of the GoTo suite of tools which also includes:
GoToWebinar: Used by marketing professionals to create online events that build brand awareness and generate leads
GoToTraining: Highly rated online training software.
GoToRoom: a turnkey solution for video conferencing rooms.
GoTo products are integrated with business tools that companies already use including SalesForce, Hubspot, Google calendar, Microsoft teams, InformaCast, DealerSocket, Redtail Technology, Zoho and other applications.
The payoff for companies, according to LogMeIn, is an average savings of 43 percent on phone expenses, a 99.995 percent SLA uptime reliability, and all backed by 24/7 support.
Contact ATSI today to learn how we can help proved your business with GoToConnect or other solution-driven business communication products.