What is SIP Trunking?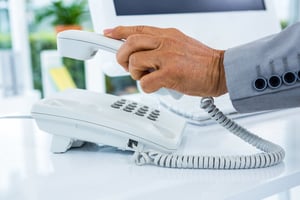 SIP trunking involves using the Internet as a business phone system. Instead of using a traditional phone line, a business gets to take advantage of the numerous features that are only available in the digital online space.
SIP stands for Session Initiation Protocol. SIP uses a PBX (Private Branch Exchange) connector which allows you to connect to multiple channels, or lines, at once. The legacy PBX structure is fast becoming obsolete on its own, but with SIP trunking, the technology is making a comeback.
How Does It Work?
The center of SIP trunking is the SIP provider. The SIP provider gives you the same service as a phone services provider. SIP takes advantage of VoIP within LAN networks to give you connections to IP phones.
With SIP, VoIP can take advantage of digital lines that are already in place. For instance, a company can make use of the Internet connection that it already has to implement SIP with minimal hassle.
SIP is a universal communications standard, meaning that you can put video and voice on the same network with no problem. All of this data comes into your company through a single point of entry, reducing the charges and IT costs associated with maintenance.
What Are the Benefits of SIP Trunking?
SIP trunking is a cost-effective way to provide a business with phone lines. Some experts say that SIP can save a business from 60 to 80 percent over a traditional phone line.
You do not need to pay for several lines, so you immediately save money if you need scaled services.
Traditional phone service providers charge based on the calls made. Plus, their rate varies! With SIP Trunking, business owners will get a more predictable monthly cost.
There is physical infrastructure to deal with. With SIP, you can add a phone line by simply adding a handset to the data connection.
You can easily integrate remote users into the company network with a dedicated phone number and a personalized extension.
SIP networks are more reliable in places with inclement weather. With SIP, there are vendors who offer mobile-failsafe options that route communications through another line in case of failure. The technology resembles mirroring with websites to reduce or eliminate downtime.
SIP networks help to future-proof your company communications. Even if you do not need an upgrade today, you will find that upgrading now keeps you from large out-of-pocket costs in the future when you do need to upgrade.
SIP networks are growing exponentially. As the technology grows, you may have an easier time getting in touch with prospects and vendors on a SIP network than you would on a traditional line. This is a service that analog phone lines simply cannot offer.
Even with multiple geographic locations, you can still have a fully reliable network. SIP combines your voice and data into a single network, so there is no need to contact a different telephone network for a different connection at a different location.