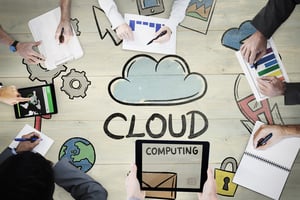 No matter what industry you're in there are a number of ways the cloud can help your small business. Sometimes people are not fully aware of all the benefits that cloud computing provides. ATSI is a leader in cloud services for small businesses in the Houston area. Some of the ways through which your business can benefit from the cloud include:
Integration: Cloud computing helps your small business to integrate technologies that it might not be able to otherwise afford. Small businesses often lack the resources to purchase more hardware and have software that would be a big contributor to advanced internal operations. Due to the lack of these resources, the small businesses are forced to buy these technologies from cloud vendors which could be costly.
Data backup: It is important to back up data to avoid loss in case of system failures or natural disasters. In these cases, the cloud simplifies the process of data backup and allows you to update automatically while working. The cloud also makes copies of your data offsite, keeping it safe from theft or system malfunction.
Growth planning: Scalability of the cloud allows you to create a plan to help your small business grow by adding services a la carte whenever you need them. It will enable you to increase your usage with time and pay for the services you need. The cloud allows you to minimize the need for an in-house IT staff, helping you manage your technology via apps.
Storage of files: As a small-business owner, the issue of file storage could be a problem especially because most small businesses use large video, image and audio files to facilitate their marketing activities. These files often take up a lot of hard-disk space. The cloud helps you move the large files off of your local system to give you enough space to save the files that are accessed on a daily basis.
Sharing of information: Sharing data can be very easy with the use of the cloud once it has been backed up. Sharing files is as easy as sending a link which easier and faster than emailing big files. Regardless of whether your team is in-house or spread over long distances, the cloud makes it very easy to share information.
Mobile offices: Small businesses have the ability to have fully functional mobile offices. The cloud allows you to access and sync data from any location — an advantage to small businesses because work can be done at any time and any location conveniently.
ATSI provides organizations with over 40 Cloud solution options. We've vetted the top suppliers for each technology, and we understand their strengths and weaknesses in each category. Contact us today to learn more.